Climate Change Adaptation- An Expensive Affair!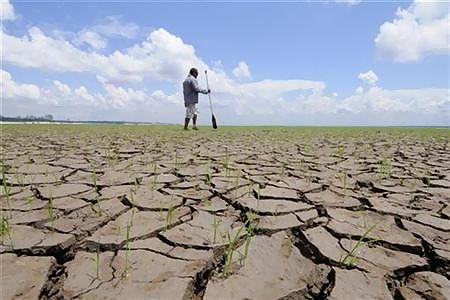 The Intergovernmental Panel on Climate Change (IPCC) in its 5th Assessment Report "Climate Change 2014: Impacts, Adaptation and Vulnerability;" has once again echoed the critical global implications of climate change. According to the AR5 findings, climatic changes induced in the recent decades have already started impacting ecosystems and communities in different vulnerable parts of the world[1]. Such impacts of climate change are going to get worse in the continuously warming world, moving on a path of 2 degree temperature rise.
With insufficient mitigation actions taken by polluting countries so far and increasing seriousness of climate change impacts, the need to adapt to this changing climate has now become even more important. Well, besides being important; it has also become more expensive, than before. Recently launched at COP 20 in Lima, UNEP's first ever Adaptation Gap Report has revealed that "even if global greenhouse gas emissions are cut to the level required to keep global temperature rise below 2°C in this century, the cost of adapting to climate change in developing countries is likely to reach two to three times the previous estimates of $70-100 billion per year by 2050." This cost has been estimated to climb up to a handsome amount of $ 150 billion and 250-500 billion by 2050, based on the assumptions that emissions are cut to keep temperature rises below 2 degree Celsius, above pre-industrial levels. The Adaptation Gap Report serves as a preliminary assessment of global adaptation gaps in finance, technology and knowledge. It lays out a framework for future work on bridging these gaps.
These revelations indicate the interlinkages between the increasing mitigation and adaptation gap, which are moving us towards a threatening reality of loss and damage. The gap between countries' emission reduction targets and mitigation required to keep within 2 degree warming, is making the challenge of meeting adaptation needs grow bigger. So no matter; how much we commit to mitigate now, we have already taken a road for our planet that demands sufficient adaptation; particularly for the most vulnerable. Therefore, unsuccessful required mitigation actions have subsequently increased the financial needs for adaptation actions. All these findings once again, point to the fundamental question- where is the finance to deal with the serious threats of climate change?
These evidences are time and again, pointing towards an obvious need for public finance for adaptation, which deserves an important place in the 2015 Paris agreement. Putting more money on the table along with transfer of both knowledge and technology have now become extremely essential, to help the most vulnerable meet the serious challenges of climate change. If immediate actions are not adopted now, the price tag on climate change adaptation will become even more expensive.
Harshita Bisht
hbisht@devalt.org
References
[1]https://ipccwg2.gov/AR5/images/uploads/WG2AR5_SPM_FINAL.pdfv
The views expressed in the article are those of the author's and not necessarily those of Development Alternatives.